Morocco is a land of contrasts, with a diverse range of landscapes that include the Sahara Desert, snow-capped mountains, and beautiful beaches. It's a country that is steeped in history and culture, with ancient cities and traditional Berber villages scattered throughout the countryside. While many visitors come to Morocco for the famous attractions like Marrakech, the Sahara Desert, and the High Atlas Mountains, there are also plenty of hidden gems and unique experiences for adventure seekers who want to explore off the beaten path.
In this article, we'll take a look at some of the best hidden gems and unique experiences that Morocco has to offer for adventure seekers.
The Blue Pearl of Morocco: Chefchaouen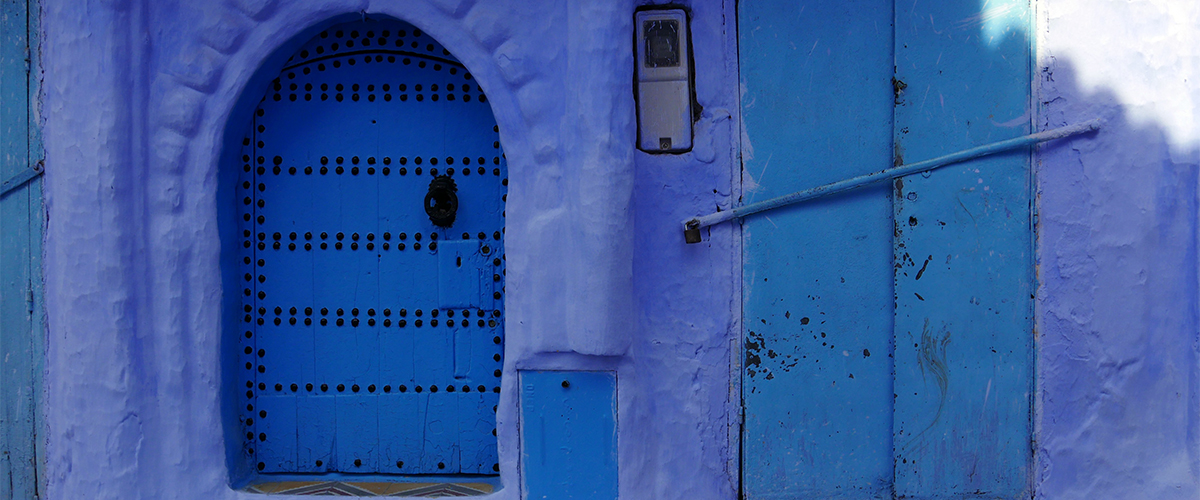 Chefchaouen is a charming little town located in the Rif Mountains in northern Morocco. Known as the Blue Pearl of Morocco, Chefchaouen is famous for its blue-painted buildings, winding streets, and stunning mountain views. The town has a relaxed atmosphere and is a great place to unwind and soak up the local culture.
One of the best ways to explore Chefchaouen is to take a hike in the surrounding mountains. There are many hiking trails that lead to hidden waterfalls, caves, and scenic viewpoints. You can also visit the nearby Talassemtane National Park, which is home to a variety of wildlife, including Barbary macaques, wild boars, and eagles.
Surfing and Kitesurfing in Essaouira
Essaouira is a charming coastal city located on the Atlantic Ocean. It's a great place to relax and unwind, with a laid-back atmosphere and beautiful beaches. But Essaouira is also a haven for surfers and kitesurfers, with some of the best waves in the country.
There are many surf schools and kite schools in Essaouira that offer lessons and equipment rental. You can also take a boat trip to the nearby island of Mogador, which is a nature reserve and a great spot for birdwatching.
Trekking in the Anti-Atlas Mountains
The Anti-Atlas Mountains are a lesser-known mountain range in southern Morocco, but they offer some of the best trekking opportunities in the country. The rugged landscapes and traditional Berber villages make for a unique and rewarding experience.
There are many trekking routes in the Anti-Atlas Mountains, ranging from easy day hikes to challenging multi-day treks. Some of the most popular routes include the Ameln Valley, the Tafraoute region, and the Djebel Siroua mountain.
Horseback Riding in the Moroccan Countryside
For a unique and off-the-beaten-path experience, consider taking a horseback riding tour in the Moroccan countryside. There are many stables and ranches that offer guided tours through the countryside, where you can explore hidden valleys, ancient ruins, and traditional Berber villages.
One of the best places to go horseback riding in Morocco is in the Ourika Valley, which is located just outside of Marrakech. The valley is known for its stunning scenery, including waterfalls, lush forests, and traditional villages.
Camping in the Sahara Desert
No trip to Morocco is complete without a visit to the Sahara Desert. While many tourists opt for a camel trek or a night in a luxury desert camp, there are also plenty of opportunities for adventure seekers to get off the beaten path and explore the desert on their own.
Final Thoughts Morocco is a country that offers a diverse range of landscapes, cultures, and experiences for adventure seekers. Whether you're into hiking, surfing, or exploring ancient ruins, there are plenty of hidden gems and off-the-beaten-path experiences to discover.
So, if you're planning a trip to Morocco, be sure to venture beyond the famous attractions and explore the lesser-known parts of this beautiful country. You never know what hidden gem or unique experience you might discover.